Who is Kula?
In Sanskrit, Kula means "community," or "a community of like-minded and like-hearted people coming together for a common cause." This is precisely what Kula is all about.
Who is Kula?
In Sanskrit, Kula means "community," or "a community of like-minded and like-hearted people coming together for a common cause." This is precisely what Kula is all about.
Kula Co., Ltd. was founded in 2022 by Kanokewan Wuttithamrong (Khun Ja) for the sole purpose of helping connect and support worthy causes to the community at large. "A Night to Remember" Charity Concert 2022 was the first official event under the auspices of Kula and a personal passion project for Kula's founder.
Should you wish to organize an event in support of your cause but do not have the personnel, expertise or time to do so, let Kula help you. We promise to bring enthusiasm, passion and dedication to your project to ensure its resounding success.
Interview with Kula's founder Ja Wuttithamrong (April 2022)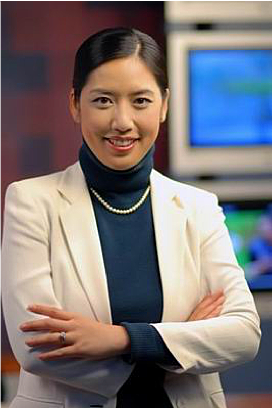 Khun Ja as anchor for China Central Television (circa 2007)
Khun Ja at AN2R Charity Concert (circa June 2022)
Living in Chicago, Princeton, Geneva, Hong Kong and Bangkok has made the founder of Kula Co., Ltd., Khun Ja Wuttithamrong, a "citizen of the world", so to speak. For close to three decades, her professional career has taken her all over the world, spanning roles in journalism, media, sales, marketing, and education.
For close to two decades, she enjoyed an illustrious career in the media/broadcasting industry, starting off as a rookie reporter under the tutelage of veteran news anchors and broadcasters in Thailand. She then spent seven years with Turner Broadcasting Systems, the licensing arm of CNN International in sales and marketing, before returning to her true love of journalism. In 2001, she joined CNN Hong Kong at an entry level position, eventually becoming the producer for their celebrated interview program TalkAsia. In 2005, she moved to Beijing with her husband and joined China's national broadcaster CCTV 9 (now CGTN) as an anchor for their flagship business program BizChina. She remained in that role for two years.
After taking some time off (and welcoming two daughters), Khun Ja switched to the education field and held several roles at Ivy Education Group (IEG), eventually becoming its Director of Marketing and Community Engagement.
Khun Ja has a breadth of experience when it comes to event organization, ranging from intimate coffee talks, to large scale community events, all conducted with equal dedication, precision and conviction. It was also at IEG where her love for children and her desire to help people became crystal clear. Seeing the power of education, and how transformative it can be for a child made her feel an even greater urgency to try and help those who are less fortunate, especially children. During her six-year career at IEG, she organized two successful "A Night to Remember" charity concerts, raising over a combined US$40,000 for various worthy causes. In this role, she also organized the group's annual Unity Day (with over 5,000 attendees), Daystar's Got Talent shows, Week for Change charity runs, and many other notable events.
After 20 years of living abroad, Khun Ja returned home to Bangkok with her family in January 2020, right at the start of the Covid-19 pandemic. Witnessing the suffering the pandemic has brought to countless people further crystalized her "raison d'etre" or her reason for being and ignited a greater motivation to help people. "Donating would be the easier route, but what's the fun in that?" she says.
Reconnecting with the a capella group the Radcliffe Pitches from Harvard University in the fall of 2021 sparked the idea of holding another edition of "A Night to Remember" charity concert in Bangkok. Khun Ja hopes that through her company Kula, she will be able to contribute her skills, experience, and personal connections built over the past three decades, for the greater good.
Read an interview with Khun Ja from manager online.