TYO was founded 36 years ago by Professor Phukorn Srinarong with a clear vision: to create an international standard youth symphony orchestra, groom aspiring professional musicians and other career leaders through music education, and represent Thailand's rich cultural heritage through classical music. In 2006, the orchestra graciously received Royal Patronage by the late HRH Princess Galyani Vadhana.
Annually, 90 young Thai musicians aged between 10-25 years old, regardless of religion, education, and family backgrounds are carefully selected out of 250-plus general applicants. Members rehearse regularly at the Thailand Cultural Center, coached by the country's top professionals. With current Music Director, Dr. Akkrawat (Paye) Srinarong, TYO has reformed itself to become a recognized name throughout Asia and Europe, with more projects than ever before.
Since its inception, TYO has produced over 1,500 professional Thai musicians, achieving major successes in their endeavors such as Silpathorn Artists, deans of music colleges and many other prominent positions across Thailand and the region. Many alums have enjoyed different successful career paths; all of them have formed the love of music and grown to become patrons of the arts and education.
The orchestra won First Prize at the prestigious 2017 Summa Cum Laude International Youth Orchestra Competition in Vienna and was invited to tour Spain in the summers of 2018 and 2019. At home, the orchestra enjoys regular concerts at the Thailand Cultural Center, collaborations with universities and leading brands, organizations, and hotels. TYO also engages in outreach programs across the country. and was the first orchestra in the country to live stream a full concert without any audience during first Covid-19 era, reaching over a hundred thousand viewers. This season, TYO continues its journey towards great initiatives, collaboration, orchestral concerts, charitable works, and the metaverse. They are delighted and honored to for this opportunity to give back to their fellow youths.
To learn more about the Thai Youth Orchestra, please click here to visit their website.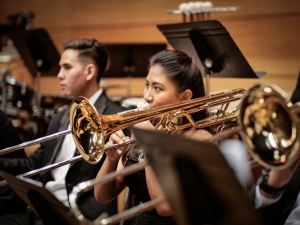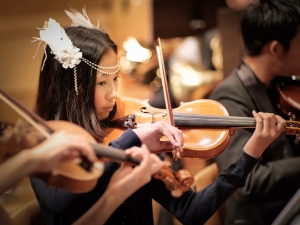 Dr. Akkrawat (Paye) Srinarong
TYO Music Director
Dr. Paye Srinarong is a violinist, conductor, educator and entrepreneur. Forbes Thailand described him as "an entrepreneurial violinist; a pioneer who harmoniously combines music alongside modern business. An artist who pushes barriers and enhances the society through his musicianship and creativity for higher purpose."
For the past three decades, his passion as a violinist and connecting music to a wider audience has earned Dr. Paye international recognition, with over a thousand performances in six continents. Dr. Paye became Music Director of Thai Youth Orchestra (TYO) in 2017. In his inaugural year he led the young ensemble to First Prize at the prestigious Summa Cum Laude International Youth Orchestra Competition in Vienna, immediately giving Thailand international musical recognition followed by Spain tours in 2018 and 2019. Amidst the pandemic, the orchestra has been active online through #TYOdigital campaign, releasing contents and presenting virtual concerts, with hundreds of thousands viewers tuning in since 2020.
As an educator he founded Viemus Music School with his family in 2008, creating a high standard music community, grooming local talents at an early age and also bringing families and friends together through music making.
Dr. Paye received his early music education from his father, Prof. Phukorn Srinarong. He attended London's Purcell School, Royal Academy of Music, Yale University, and SUNY Stony Brook New York, where he became and remains the only Thai violinist with a Doctor of Musical Arts degree since 2012.